In the watch world, details matter. For those afflicted by these small mechanical devices, a seemingly trivial feature can take an already popular model to stratospheric heights in desirability.
We've seen many examples over the years, including 'Comex' Submariners, 'Double Red' Sea-Dwellers, and perhaps the most well-known of all, the 'Tiffany stamped' dials.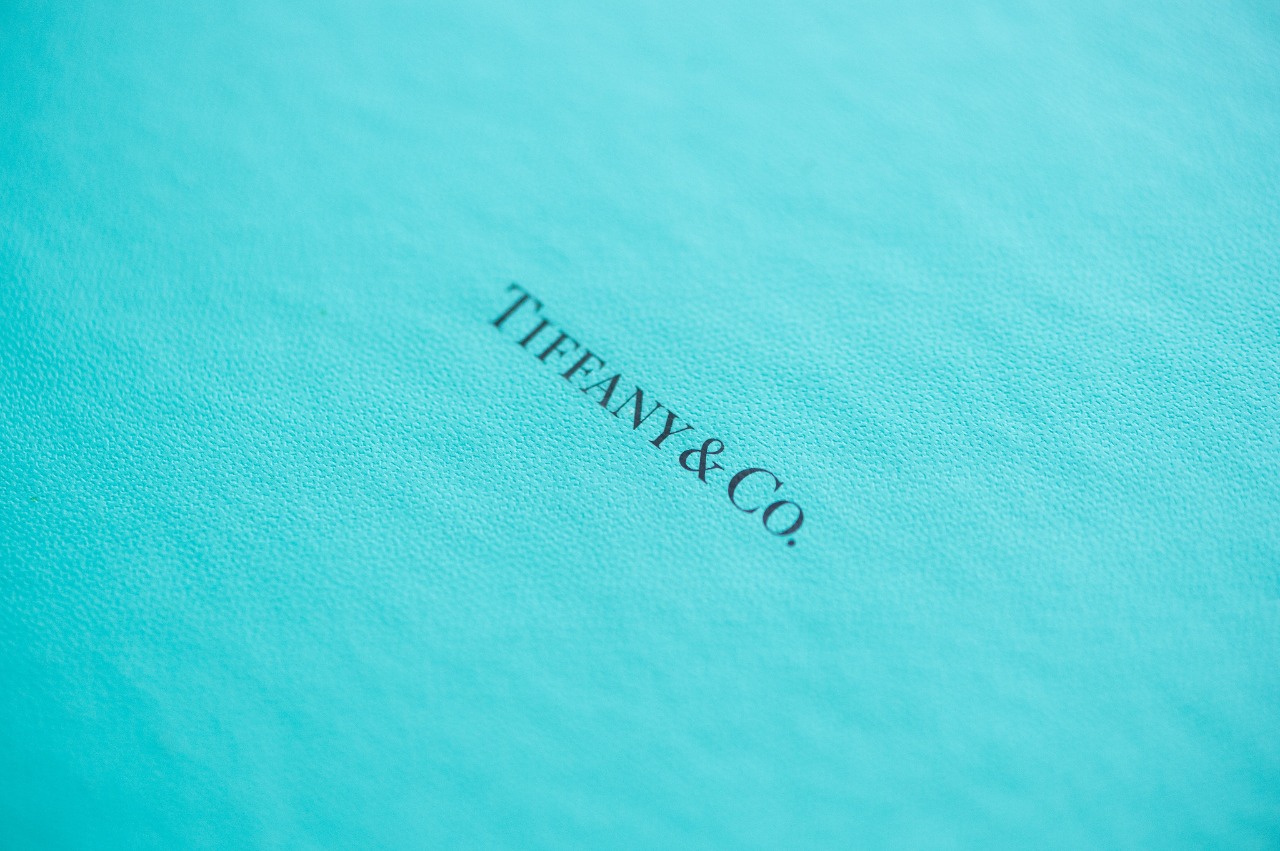 Two of Swiss watchmaking's biggest names, Rolex and Patek Philippe, have collaborated with the famous American jeweller, printing its name on watches sold in its boutiques. While Rolex ended its relationship back in the 1990s, Patek Philippe has continued to embrace this harmonious association, which has endured for over 170 years.⁠
The power of these two brands was illustrated last year when Patek Philippe released the very last examples of its posterchild steel Nautilus 5711 as a 'Tiffany stamped' 170-piece limited edition. As a surprise to absolutely no one, the demand was astronomical. So much so, that the first example was put to auction and achieved an eye-watering $6.5 million - not bad for a watch that retailed for $52,635.
With access to releases like this requiring a lot more than just a bit of sweet talking with your local authorised dealer, we're highlighting another collectable, but relatively more accessible, Patek Philippe sports watch with that subtle, but all-important dial detail.⁠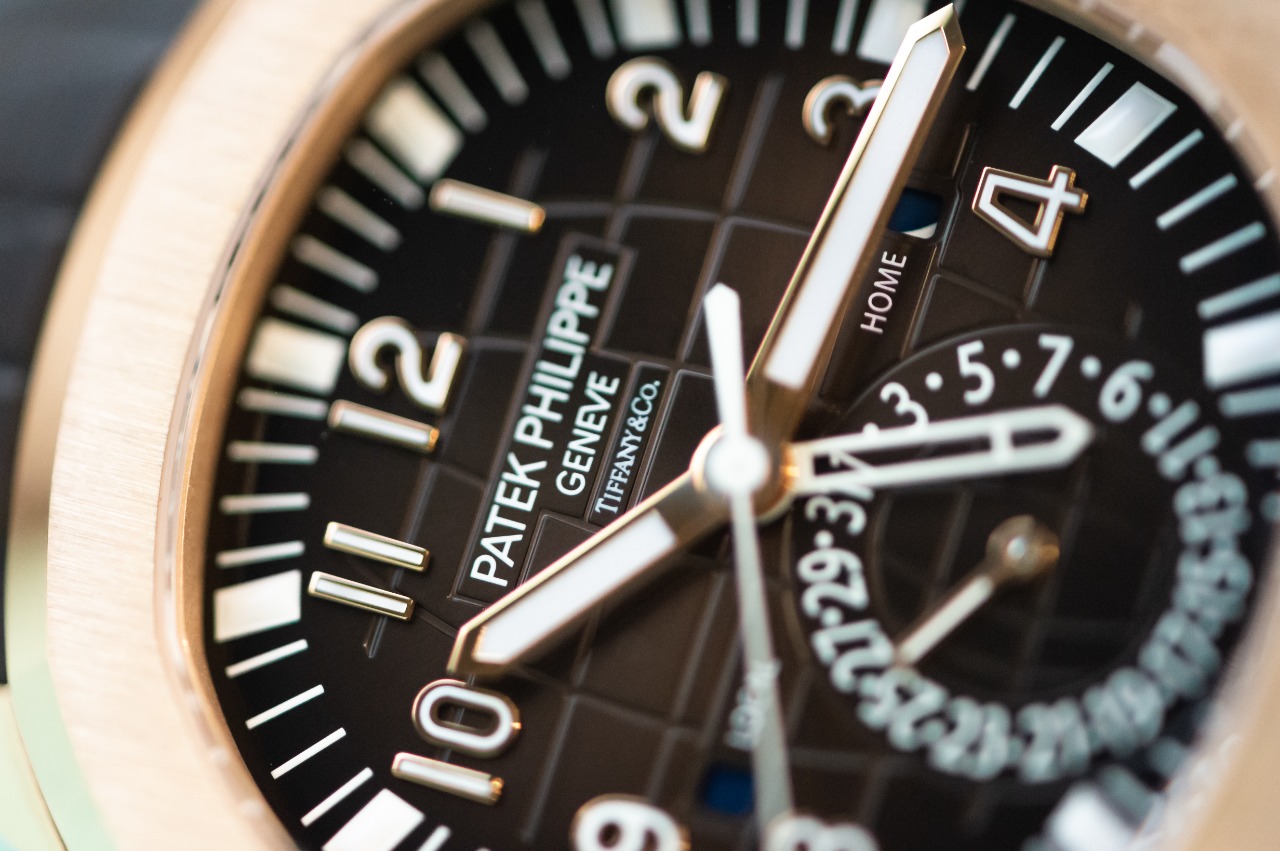 The Aquanaut is a watch clearly inspired by the Nautilus, but with its own unique identity. Fulfilling collectors' insatiable appetite for luxury sports watches, its water-resistant case and rubber strap strike a perfect balance between luxury and utility.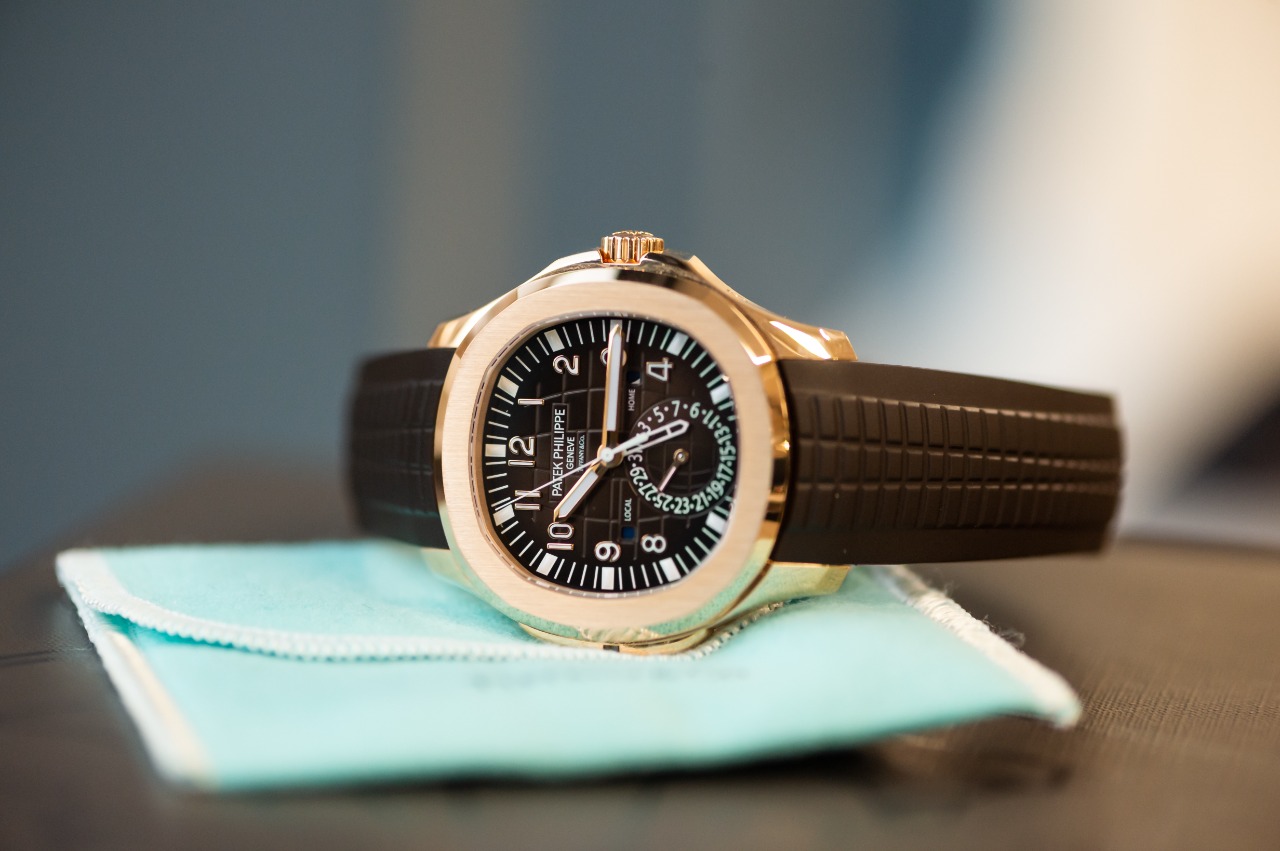 In 2016, this rose gold Travel Time variant was launched, and shortly after, limited examples started appearing in Tiffany & Co. boutiques with the jeweller's name stamped on the dial. Easily missed at a glance, this subtle design detail is bound to catch the attention of any discerning enthusiast. ⁠